Flow Visualisation in the Medical Sector
The highly sensible sterile areas inside hospitals are subject to special safety regulations. Air outlets and exhausts have to be checked for their functionality in short time intervals.
For example, any re-equipping of an operation room for the following surgery does not only require a standard cleaning process but also a check for assuring the necessary air exchange rates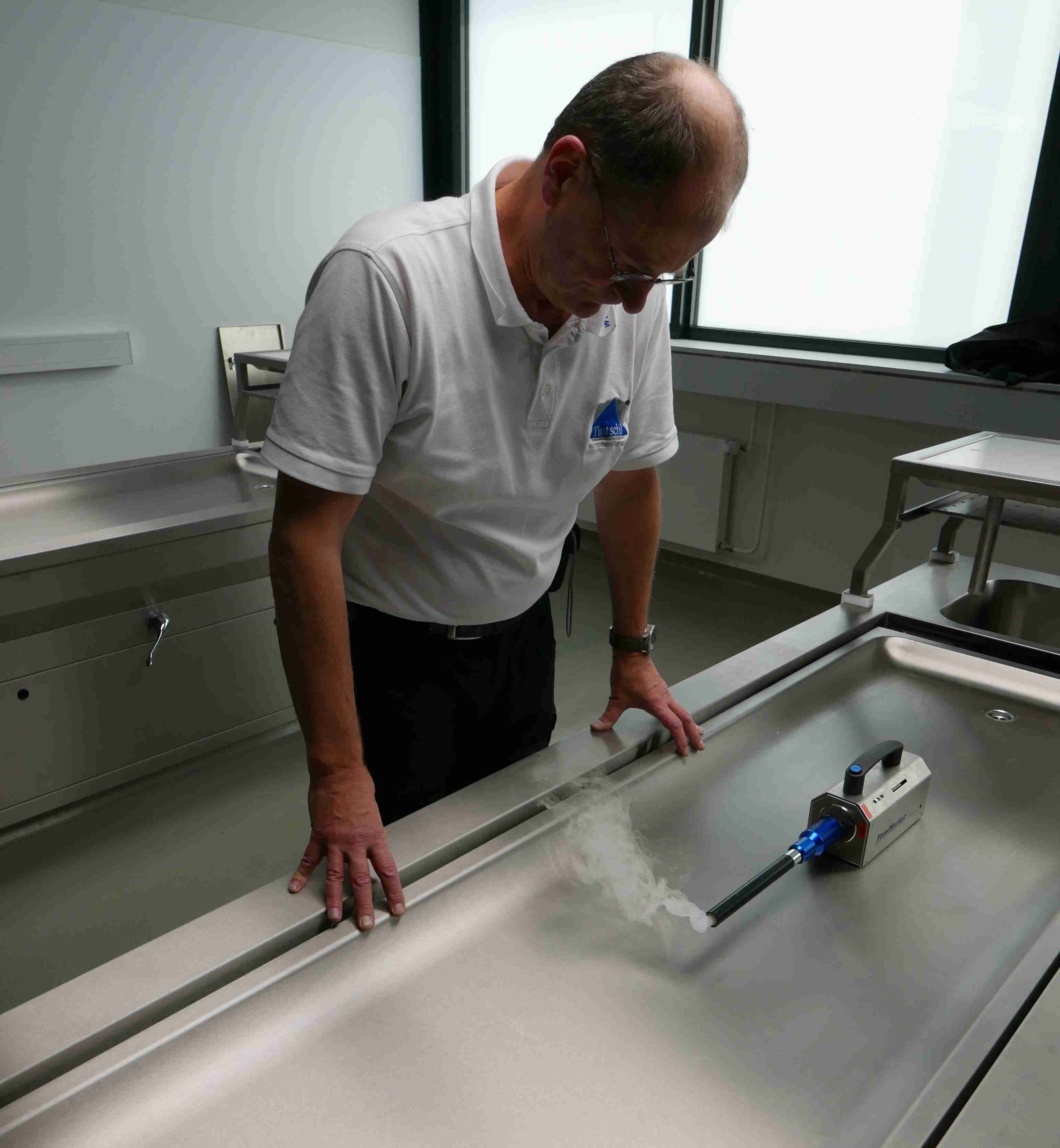 Project inquiry
Do you have questions about our products? Then simply fill out the form. We will contact you as soon as possible after receiving your data.