For the visualization of slight air movements, the medium used mustn't have its own engine. In the past, this was achieved by using chemicals that produced the finest particle or acid threads.

The new Cirrus FlowPen® works in contrast without acid or particles. Its electronically generated mist is condensed water vapor around an alcohol core and is therefore completely harmless.

By pressing the rubber ball, air is pressed through the cartridge, activating the fog generation. When the pressure is released, the fog generation stops and the cartridge can be stored until the next use, even for weeks or months.

The amount of fog is significantly less than the professional FlowMarker® or FlowPointer® systems, but sufficient to quickly and easily test for leaks in a furnace, window leaks or kitchen hood effectiveness.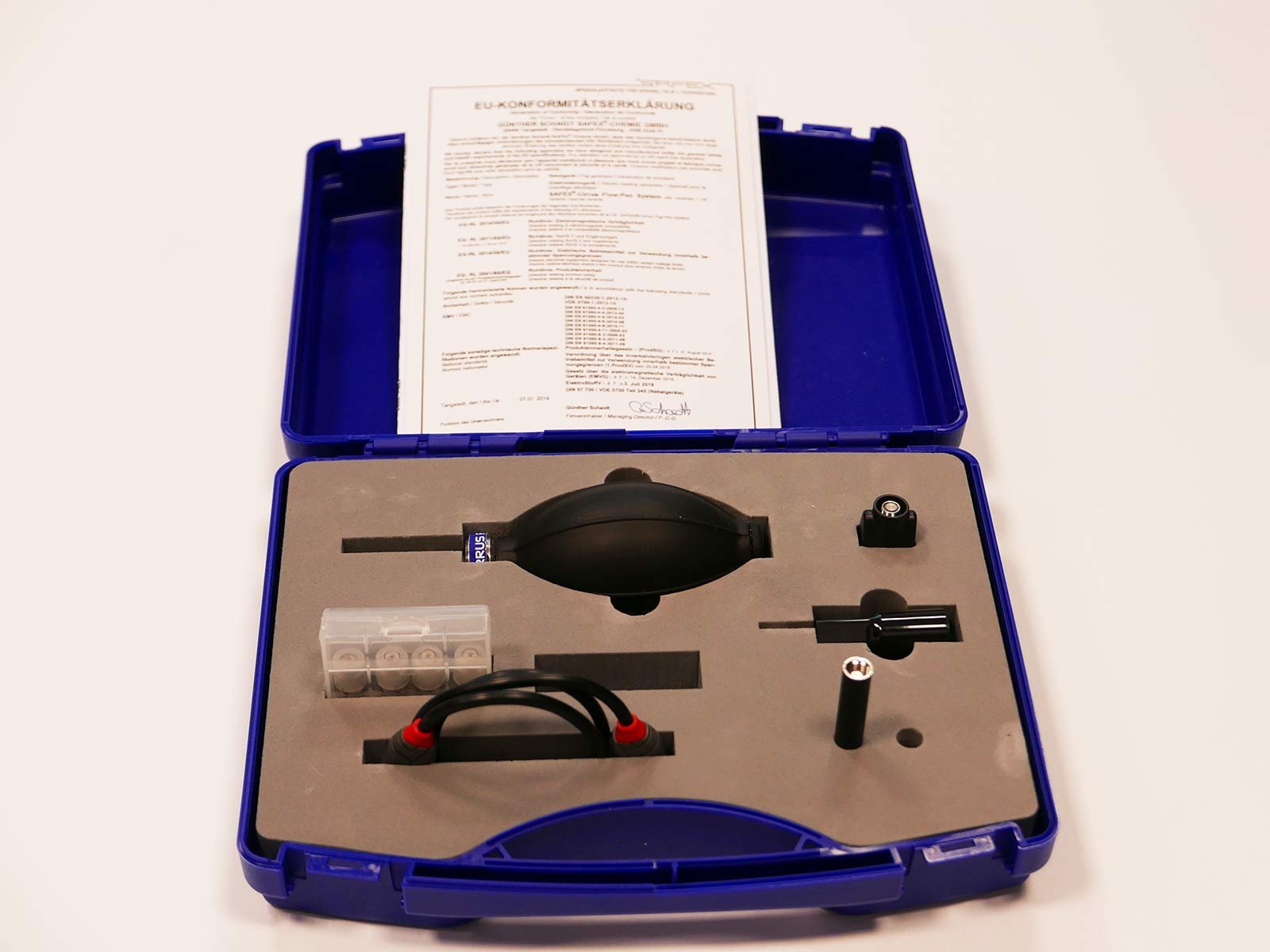 Operation is simple:
Before the first use, charge the battery in the handheld unit. The connection is made via the supplied USB adapter. Then, a cartridge can be screwed onto the battery. To generate fog, simply press the rubber ball. After completion of the experiments, unscrew the cartridge again and immediately recharge the battery for the next time. Then the system is always ready for use.
Scope of delivery:
Rubber ball with stainless steel adapter
Battery with USB adapter
Power supply with USB connection and extension cable
2 pieces fog cartridges for up to 700 fog bursts each
Instruction manual
Everything in a small carrying case with foam lining


The advantages:
Acid and particle free fog
Immediately usable without preheating
Reusable fog cartridges even after use
Handy and completely harmless
Product inquiry CIRRUS FlowPen®
Do you have questions about this product or would you like to make an inquiry directly? Then simply fill out the form. We will contact you as soon as possible after receiving your data.