The FlowLiner® is a special fog device designed for emitting very powerful fog thread inside wind tunnels, where air velocity is much higher.
Since the generated fog has to be outlet at the tip of the lance of the FlowLiner® and shall not condense inside it, the lance is heated. Therefore, due to operational safety, a special insulation around the lance is mounted in order to prevent that a user get burned when touching the lance.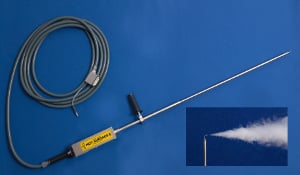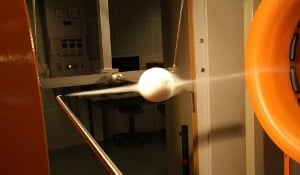 The strong fog thread of the FlowLiner® can be used for stream velocities of 5m/s to 60 m/s. The length of the lance can be chosen according to customer's demands within a range of 0.25 m to 1.01 m.
Product inquiry FlowLiner®
Do you have questions about this product or would you like to make an inquiry directly? Then simply fill out the form. We will contact you as soon as possible after receiving your data.