Professional Flow Visualization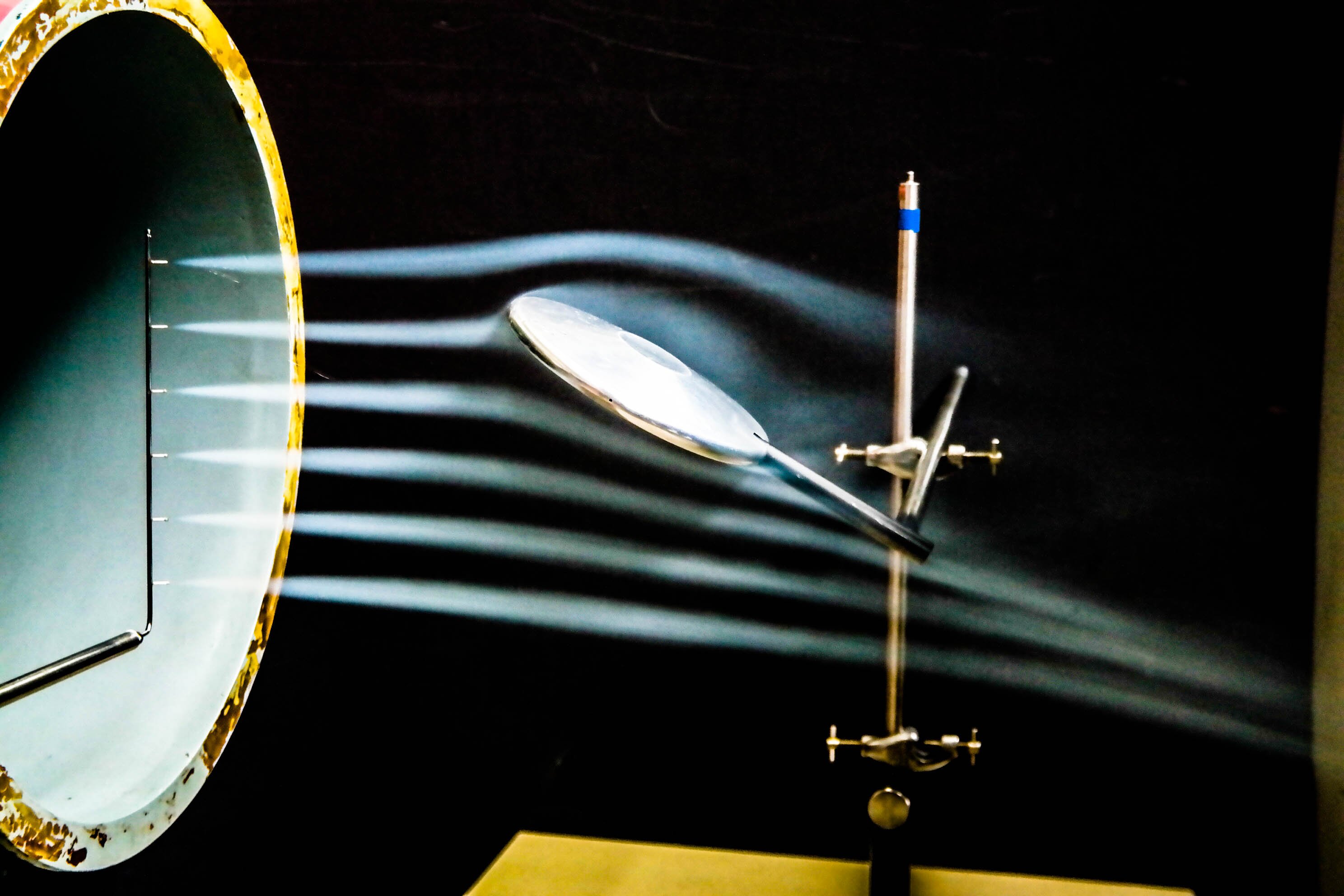 For Flow...
Since many years our fog generators have proved of great value for the visualisation of air flow in the scientific and technical fields. Even smallest volumes of thermally neutral fog with low impuls can be inserted to various flow processes, so that the air stream to be investigated is considered to be unaffected by the generated fog.
Any information about our fog generators and the areas of application, where air flow is needed to be visible, can be read from the following pages.
The FlowMarker® is our established fog generator for flow visualization with long-lasting and thermally inactive fog for use in a wide variety of applications.
About the Product
The FlowLiner® is based on the SAFEX Fog Probe System NS3. This fogger was specially developed for wind tunnels and produces a very powerful fog thread.
About the Product
FlowPointer®
Note: The production of Flowpointer is ending. Stocks are available for a short time.
A small fog generator that represents an alternative to the FlowMarker® specifically for short, but recurring checks of certain points in space.
CIRRUS FlowPen®
For visualization of slight air movements, the medium used must not have its own engine.
About the Product
The highly sensitive sterile areas in hospitals are subject to special safety regulations. Here, air outlets and exhaust systems are checked at close intervals to ensure that they are functioning properly.
Read more
Our products are used for the visualization of vehicle air flows in order to optimally design the body of the car.
Read more
In clean rooms, a trouble-free, low-turbulence flow from the air inlet at the filter ceiling (above) to the exhaust at the perforated floor (below) is essential.
Read more
Health authorities have given the standards of Good Manufacturing Practice (GMP), which have to be considered seriously. Our FlowMarker® helps to check whether the requirements are met.
Read more
Our products are used for various applications in research and teaching. Every time when a flow pattern has to be investigated in detail, we can visualize the dependency of this flow pattern on the flow velocity with our products.
Read more