As an extension module for the
FlowMarker®
, we recommend the Hydra for fogging in hard-to-reach areas, such as
under ceiling outlets
behind cladding
in model buildings
and wherever fog helps to make air flows visible.

The heart of the Hydra is an adapter for the FlowMarker® to attach a flexible, 3m long application hose (which can also be ordered up to 10m on customer request) instead of the rigid application tube, at the end of which the fog comes out in the usual condition.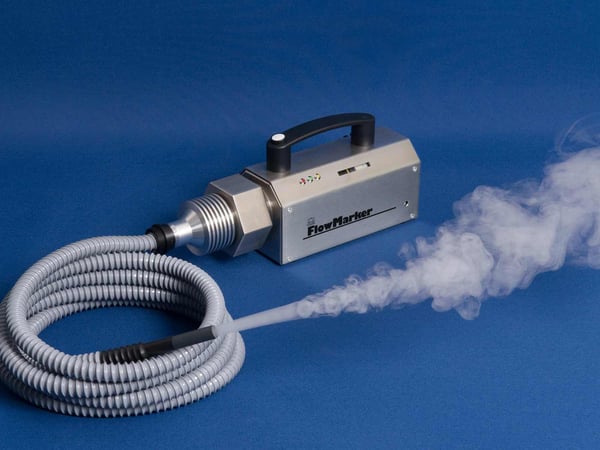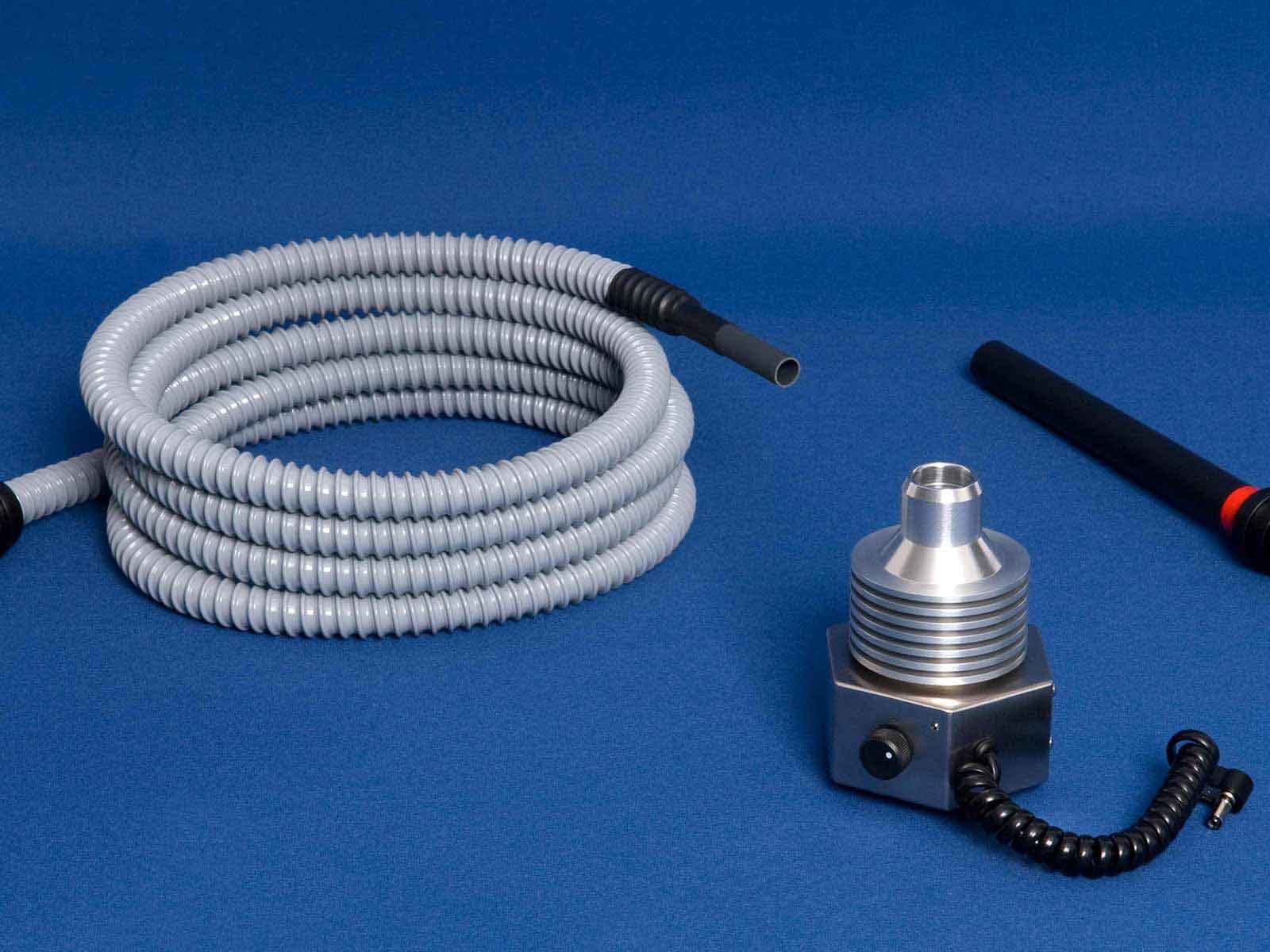 This way, fog can be directed to a remote site. The positioning of the basic unit is thus only limited by the hose length.

By combining different hoses with different fog application tubes, application-adapted, flexible fog probes can be assembled.

However, the Hydra not only has thealready familiar functions from the FlowMarker® of mist cooling and pulse damping, but has also been supplemented by a blower chamber: with an adjustable micro-blower, the speed and quantity of the mist output can now be very finely determined.

Compared to the FlowMarker®, the Hydra offers a slightly increased fog output, so that the Hydra can also be used on a case-by-case basis when simply "more fog" is required. The discharge speed of the fog can be continuously adjusted.

The blower chamber has a finely adjustable control knob on the outside for the blower, which is supplied with power via the charging socket of the FlowMarker®. This ensures that the unit can continue to be operated in a completely mobile and mains-independent manner.

The Hydra can also be used with slight counterpressure, for example in a closed wind tunnel.
FlowTracer
Furthermore, a Hydra variant in the form of a multi-arm extension module (FlowTracer) was developed so that several fog outlets can be supplied simultaneously by one FlowMarker®.

The FlowTracer is designed as an (extendable) outlet tube for the Hydra and has a series of fog outlets arranged in longitudinal direction, which create a complete fog surface with many individual fog threads spread parallel to each other and thus make it easier to imagine an air layer in its spatial distribution.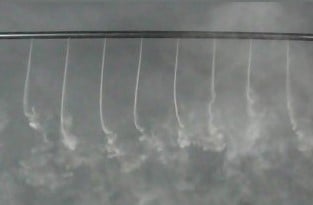 Product inquiry Hydra
Do you have questions about this product or would you like to make an inquiry directly? Then simply fill out the form. We will contact you as soon as possible after receiving your data.